About Our Clinic
At Coastal Audiology in Millsboro DE, we believe that our patient's success with a hearing aid is dependent upon our level of expertise and our ability to provide the follow up support they require.   Our hearing healthcare professionals take extreme pride in providing one on one care for each patient. We take the time to provide you with all the answers to your questions and always make sure
About Hearing Loss
Hearing loss is often associated with growing older but the truth is that most people with hearing loss are younger than 65 years old. If you or someone you love are experiencing signs of hearing loss make an appointment to see our hearing healthcare professionals for the help you need.
Our Services
A wide range of hearing health care services is available for individuals of all ages. Our professionals are skilled in the areas of childhood hearing loss, adult diagnostic procedures, hearing aid selection and provision, assistive listening technology, listening skills related to hearing loss, and development of effective communication skills through aural rehabilitation.
Coastal Audiology in Millsboro, DE is part of the Belsono Hearing Centers network of reputable hearing healthcare clinics in the United States who's patient promises states "We passionately serve our patients with the highest level of professional skill while providing individualized hearing health education, offering the most advanced hearing enhancement solutions, and ensuring excellent and enduring care."
Meet Our Providers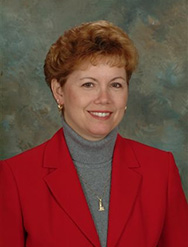 Cynthia Parker, Au.D., CCC-A
Dr. Cynthia Parker completed her Doctor of Audiology degree at Central Michigan University in August, 2002.She completed her Master's degree in Audiology in May, 1983 at Wichita State University in Kansas. Dr. Parker is Board Certified in Audiology and has served on the Delaware Board of Examiners for Audiologists, Speech Language Pathologists and Hearing Aid Dispensers. She is a member of the American Speech Language and Hearing Association, the Delaware Speech Language and Hearing Association, the American Academy of Audiology, the Academy of Doctors of Audiology and the Hearing Loss Association of America. In the community, she is a member and past president of the Greater Seaford Chamber of Commerce, the Greater Millsboro Chamber of Commerce, Business and Professional Women of Delaware and the Seaford Business and Professional Women's Club. She is also a member of the Long Neck Business Association.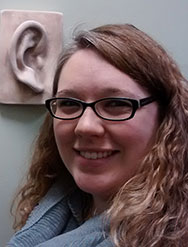 Shekinah Mast, Au.D.
The newest member of our team is Dr. Shekinah Mast. Dr. Mast completed her Doctorate in Audiology at Towson University in May, 2014. She completed her Bachelor's degree is Speech Language Pathology & Audiology in May, 2010, also at Towson University. Dr. Mast is Board Certified in Audiology. She is a member of the American Academy of Audiology and the Academy of Doctors of Audiology. Prior to working at Seaford Audiology, she worked as an Audiologist in Salisbury, MD.